Defective Drugs Lawsuit San Diego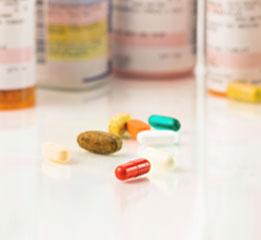 Defective Drugs Lawsuit San Diego
Millions of people every day follow their doctors' orders and take a variety of prescription drugs. These medications can help treat an acute infection, and they often are taken over a long number of years to manage chronic health problems.
Every person who takes a medication is trusting that the drug they've been prescribed will help rather than harming them, and the manufacturers of prescription drugs have an obligation to the public to ensure that the products they make are safe for consumers.
Unfortunately, in many cases, pharmaceutical companies have produced, marketed and profited off medications that can have dangerous and even deadly side effects. For individuals and families impacted by defective drugs, including the heartburn medication Zantac, it's important to consult with a qualified attorney and to understand what rights you might have in pursuing legal action against the manufacturer.
Zantac Antacid Drug Lawsuits
The normal regulatory process by which prescription medications are developed and approved would, ideally, weed out any medications that are harmful. But, unfortunately, harmful side effects of medications can be discovered years — even decades — after drugs are approved by the U.S. Food and Drug Administration (FDA).
For example, Zantac (generic name ranitidine) was introduced in the early 1980s and quickly became a popular drug for treating heartburn, but after a series of investigations and lawsuits, the FDA in April 2020 ordered all Zantac products to be pulled from shelves over fears that the medication could contain a carcinogenic ingredient.
At one time, Zantac was the best-selling drug in the world, and before it was pulled from shelves, about 16 million prescriptions of the drug were issued in the U.S. every year. A 2019 investigation by a Connecticut pharmacy found a disturbing level of N-Nitrosodimethylamine (NDMA), a chemical compound that researchers believe is likely cancer-causing in humans. By the spring of 2020, hundreds of individual lawsuits and at least one class-action lawsuit were pending against drug makers Sanofi and GlaxoSmithKline.
Other Defective Drug Lawsuits
Zantac is perhaps the biggest drug to face this type of legal scrutiny given its enormous popularity over the years, but it's far from the first medication that has harmed consumers, and pharmaceutical companies have been forced to pay out billions in settlements and judgements over defective medications and their marketing practices.
Nearly a decade ago, GlaxoSmithKline agreed to pay $3 billion over criminal and civil cases alleging that the company engaged in fraud for promoting certain medications and failing to accurately report the safety of those drugs, including Paxil and Wellbutrin, two popular antidepressants.
Other drug manufacturers that have faced major civil and criminal penalties include Eli Lilly, Merck, Johnson & Johnson, Pfizer, AstraZeneca and Purdue Pharma.
What to Look For
If a medication that you've taken has been subject to an FDA recall, you should immediately contact your doctor about receiving a prescription to replace it. In many cases, FDA recalls don't come until after a flurry of lawsuits, so what types of symptoms are common in the case of defective drugs? These will vary depending on the person and the medication in question, but signals that a drug is dangerous can include:
Sudden heart problems
Stroke
Organ damage
Behavior changes
Cancer
Infections
In the case of Zantac, the presence of NDMA, which is a known carcinogen among animals, while many of the people pursuing lawsuits over the drug haven't been diagnosed with cancer, at least one has. An Ohio man who took Zantac was diagnosed with bladder cancer at age 37, which is much younger than the common age at which bladder cancer is typically diagnosed.
Free Evaluation of Your Case
If you or a loved one took Zantac and later became sick or have received medical test results that are abnormal and you believe these issues are related to your use of the popular antacid, you may have a legal claim to make against Sanofi and GlaxoSmithKline. San Diego attorney Melinda J. Helbock A.P.C is currently taking cases and offering a free case evaluation for individuals and families affected by Zantac. You may use the contact form on this page or call us directly at 800.543.8940.
References
National Institutes of Health, PubMed, How Zantac became the best-selling drug in history. (1996.) Retrieved from https://www.ncbi.nlm.nih.gov/pubmed/10169076
Cleveland FOX 19, Popular heartburn medicine being linked to cases of specific cancers in growing number of lawsuits. (2020.) Retrieved from https://www.fox19.com/2020/03/06/popular-heartburn-medicine-being-linked-cases-specific-cancers-growing-number-lawsuits/
U.S. Department of Justice, GlaxoSmithKline to Plead Guilty and Pay $3 Billion to Resolve Fraud Allegations and Failure to Report Safety Data. (2012.) Retrieved from https://www.justice.gov/opa/pr/glaxosmithkline-plead-guilty-and-pay-3-billion-resolve-fraud-allegations-and-failure-report
U.S. Environmental Protection Agency, Technical Fact Sheet N-Nitrosodimethylamine (NDMA). (2017.) Retrieved from https://www.epa.gov/sites/production/files/2017-10/documents/ndma_fact_sheet_update_9-15-17_508.pdf