Product Liability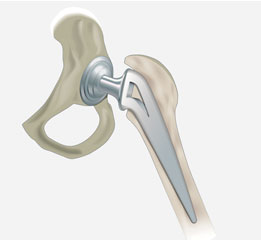 Product Liability
For any company that designs, manufactures or sells any product in the United States, profits and sales are not the only concerns — businesses also are obligated to ensure that the products they're putting out into the market are safe for use by consumers.
Despite this legal requirement, millions of Americans are injured or otherwise harmed every year by defective products, and thousands of people are seriously harmed or even killed. Whether because of a faulty medical device, dangerous children's toy or unsafe auto part, it's important that individuals and loved ones affected by risky products understand their rights to hold the responsible parties accountable.
Common Types of Dangerous Products
While it's possible for almost any type of consumer product to carry risks related to product liability, in the past several years, certain products have become the major focus of lawsuits over product liability, including:
Defective Hips/ Hip revision surgery
Roundup  / NHL Non Hodgkins Lymphoma
Talcum Powder/ Ovarian cancer
Asbestos/ Mesothelioma
In addition to these recent major national cases, product liability lawsuits have been the source of some of the biggest jury verdicts in American history, including lawsuits against tobacco companies, asbestos building materials, auto parts, breast implants and more.
Understanding Product Liability Law
No single federal product liability law exists, so for people who have been injured by faulty items or are loved ones of people who've been seriously harmed or even killed, it's important to contact a qualified local attorney who can explain what limitations may exist in your state.
Every state's product liability laws were designed to protect the rights of people injured by unsafe products, so when a product brings harm to an individual, these laws are meant to hold the responsible company accountable, which can include paying for medical expenses, lost wages and other damages.
Three main theories guide product liability lawsuits. They are:
Negligence: Companies are required to uphold standards of care in the design, manufacturing and testing of a product, and they are obligated to provide consumers with information about the potential risks associated with the use of their products. If negligence is proven, the company can be held responsible for any injuries.
Breach of warranty: Companies must live up to their end of both express and implied warranties, which refers to literal warranties that companies spell out explicitly (express) and implied warranties, or ones that the consumer would reasonably assume to exist. If a breach of either type of warranty occurs, the company may be held liable in some cases.
Strict product liability: Negligence and breach-of-warranty cases can be notoriously difficult to prove, and strict liability claims involving proving only that the product is defective, that the defect occurred under the care of the company in question and that the individual bringing the claim was harmed because of the defect.
Types of Product Defects
In some cases of product liability, the defect is introduced while the item is being manufactured or in the design process. But in other cases, the defect is in the sale and marketing of the item. Product liability laws hold companies accountable for product flaws at all stages of a product's lifecycle:
Design: In some cases, defects are present in a product from the very beginning, and the company for whatever reason did not detect a flaw in the product that made it inherently unsafe.
Manufacturing: In these cases, the error or defect occurs in the manufacture or assembly of the product.
Marketing: In these cases, there are defects in the marketing, labeling or other related aspect of getting the product to market. A good example of this is when a drug maker fails to adequately warn consumers about dangerous drug interactions.
Contact a Product Liability Lawyer
The Law Office of Melina J. Helbock, A.P.C., is dedicated to ensuring that companies are held accountable when consumers are injured or even killed by unsafe products. If you or a loved one has been seriously injured or killed because of an unsafe product, contact us today to have your case evaluated to determine whether you are eligible for financial compensationDesigners, manufactures and suppliers have a responsibility to American consumers. People should be able to trust that the products they are purchasing are safe for use. Unfortunately, this is not always the case.
Each year, millions of Americans are harmed by dangerous products. From defective drugs and faulty medical devices to unsafe auto parts and dangerous children's toys, millions of people are seriously harmed or killed by unsafe products each year.
Melinda J. Helbock, A.P.C. is dedicated to holding companies accountable when someone is injured or killed by an unsafe product. To speak with an attorney about a potential case, contact us today.